Cooperation
at The Floral Connection

Read more
Our process

Staff at The Floral Connection do their utmost to fulfill all our customers' wishes! In order to be able to provide our customers with high-quality flowers, we have a production facility spanning 22,000 m2 at our disposal. 7,250 m2 of this production facility is available as a refrigeration unit. The cold chain's constant temperature of 2 degrees Celsius ensures that the flowers maintain their beauty and their vase life. It goes without saying that we monitor all these processes continuously. This quality monitoring underlies our guarantee of the best conceivable quality.
We use the most modern solutions and production methods to combine the most beautiful flowers and create spectacular bouquets. The designers in our in-house design department develop innovative, creative bouquets day in, day out. In combination with our average staffing level of 200 production staff, this ensures that approximately 1,000,000 bouquets are shipped out from our site each week.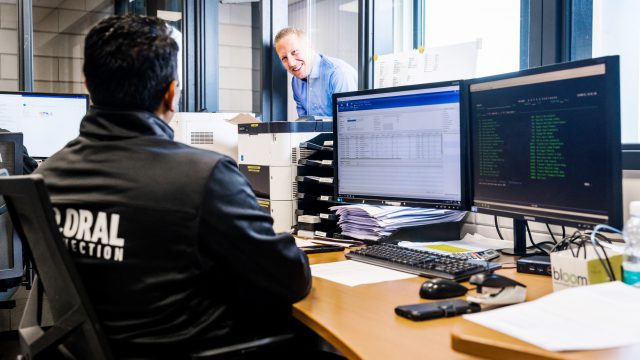 In conjunction with our own transport division, we see to it that our colorful products are delivered fresh to our customers as swiftly as possible. We work with all our colleagues to optimize the supply chain in our sector and connect supplier, customer, and consumer. In short, a supply chain in top form, from supply from Kenya and auction to delivery to the customer.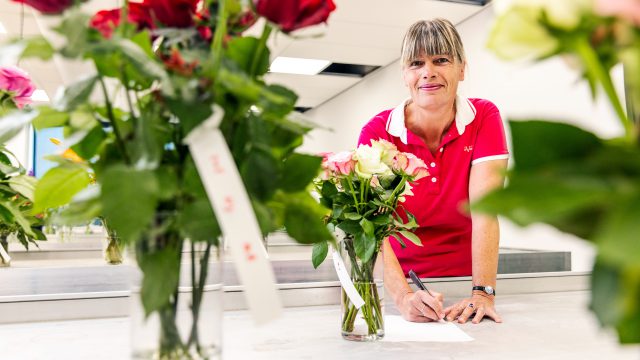 In order to be able to guarantee our freshness, we use a state-of-the-art flowering room, in which we mimic the actual journey of the flower from grower to vase in the consumer's home. This allows us to work out precisely how each species of flower will respond to a wide array of conditions and enables us to guarantee the freshness of our flowers.
The numbers that matter
0
Customers in 20 countries
we work
for
0
Colorful
bunches of flowers
per week
0
Countries where
we get our
flowers from
0
Number of plants
per week
0
Different
plant growers