Sustainability in the chain

We can achieve so much more together than we can alone. Which is why we attach a great deal of value to making things sustainable throughout the entire chain.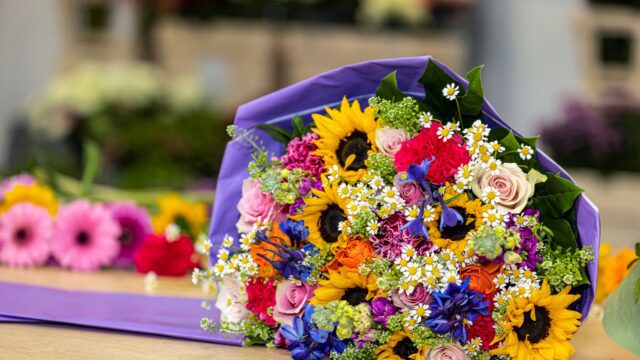 The Floral Connection is striving for greater sustainability and transparency in the chain
Dutch Flower Group, which we are part of, is the 'founding father' of the Floriculture Sustainability Initiative (FSI). The aim of this initiative, which was launched in 2012, is to ensure that 90% of all flowers and plants in the international floriculture sector will be produced and sold sustainably by 2025. The requirements set by the Floriculture Sustainability Initiative pertain not only to the environment but also to Good Agricultural Practices (GAP) and social responsibility.
Besides making the floriculture sector transparent and working within international certification frameworks, the Floriculture Sustainability Initiative (FSI) is also active on other topics with a view to making the sector sustainable. Consider in this regard such things as water purification and international projects for organic crop protection, working conditions, and human rights.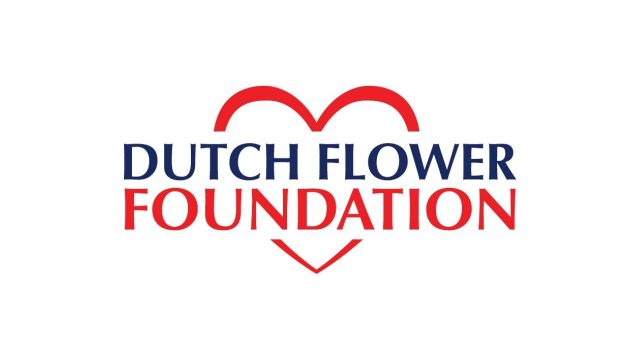 The Floral Connection also takes good care of people in the chain
The Floral Connection supports the Dutch Flower Foundation, an initiative of Dutch Flower Group (DFF). The Dutch Flower Foundation is a foundation that supports good causes at home and abroad, through funding and other support. These good causes are always in the vicinity of Dutch Flower Group's business operations, such as the Aalsmeer and Westland areas, though also in those regions where our flowers and plants are grown, such as Africa and Central America. The donations and support are geared toward improving the lives of children in need and the elderly. Topics that the Dutch Flower Foundation's projects target include education ("give people the possibility of generating their own income"), accommodation ("give people a safe place"), health ("give people mental and physical sanity"), and sport ("give people a goal in life through sports").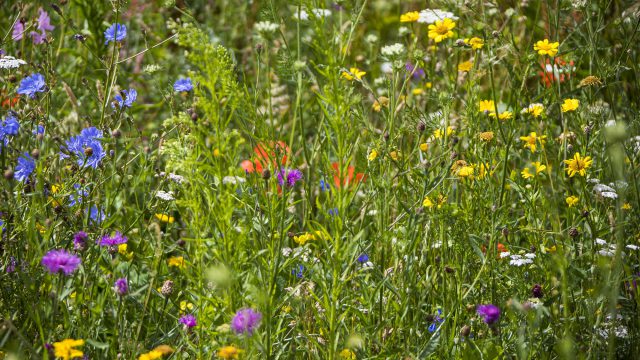 Reducing environmental impact for future generations
We are aware of the fact that the planet is heating up as a result of the greenhouse gases that we emit. We know that we need to swiftly and drastically cut those emissions to curb the worst effects of climate change. And we appreciate that the scale of this challenge will require an unprecedented level of partnership at all levels of society. Consequently, The Floral Connection is involved in a variety of sustainable initiatives to combat climate change and to increase biodiversity.
For instance, we are not only taking responsibility for our own emissions but also for those of the chain as a whole. In conjunction with chain partners, we are pulling out all the stops to chart and, wherever possible, reduce these emissions. Meanwhile, we are taking action within the limits of what is possible for us, such as by installing solar panels on our business premises wherever structurally possible. And within Dutch Flower Group we are involved in the sustainable initiative Honey Highway. Honey Highway is an initiative geared toward increasing biodiversity by adapting mowing agreements and sowing native flower seed mixtures. Thus enabling wild bees to collect food over a long period and to hibernate.
In partnership with Honey Highway, Dutch Flower Group transformed 40,000 m2 on and around the VWA Zuid site in De Kwakel, where Dutch Flower Group's businesses are situated, into a sea of flowers for bees. Four very busy hives have now been installed and tens of thousands of bees are living on our site! And that is something we can all BEE proud of!
The numbers that matter
0
Customers in 20 countries
we work
for
0
Colorful
bunches of flowers
per week
0
Countries where
we get our
flowers from
0
Number of plants
per week
0
Different
plant growers