Sustainability
Sustainability is inextricably intertwined with our identity and strategy. Each and every day, we do our utmost to foster a sustainable chain, to cultivate relationships with our customers and suppliers, and to ensure the deployability of our staff.

Society is rightly paying more and more attention to the issue of sustainability. At The Floral Connection, too, we are noticing increased demand on the part of consumers for honest, reliable, and sustainable flowers and plants. Respecting humankind, the environment, and our surroundings in our work is self-evident for us. This focus on sustainability is firmly embedded in our corporate culture.

Our sustainability strategy
In our own way, we are doing our level best to help make the world a better place. We are launching and supporting as many sustainable initiatives as possible. Furthermore, we provide our staff with ample opportunities to work on their development.
We also encourage our chain partners to follow suit. After all, a concerted effort pays dividends, particularly when it comes to sustainability.
The Floral Connection forms part of Dutch Flower Group (DFG). Unsurprisingly, then, our sustainability strategy is based on Dutch Flower Group's strategy: IMPACT25.
Corporate Social Responsibility | Dutch Flower Group (dfg.nl)
Decent working conditions for all
At The Floral Connection, we deem it important that all of our staff not only enjoy coming in to work but also remain permanently deployable. After all, permanently deployable staff are better able to respond to changes to their job description and the dynamics within the business. Hence we take good care of our staff. At the end of the day, they are our company's most important asset. And so their health really matters to us. We encourage them to adopt a healthy lifestyle, including by offering them free fruit on the shop floor. All our colleagues can also play tennis for free on the tennis courts in Honselersdijk.
We attach a great deal of importance to our staff being able to continue working on their development. To this end, we have developed a talent program and offer each and every employee excellent opportunities in terms of education and training."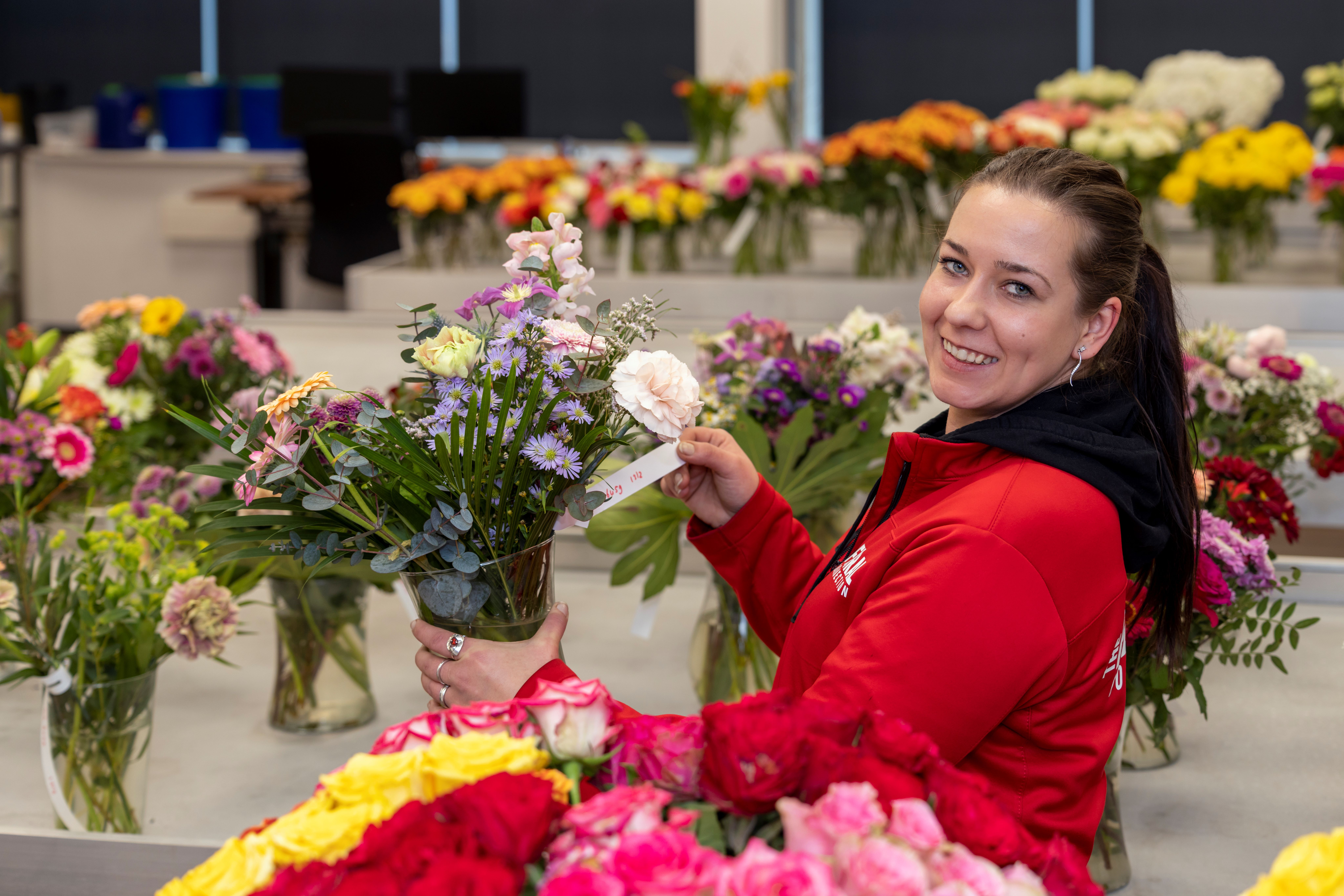 The numbers that matter
0
Customers in 20 countries
we work
for
0
Colorful
bunches of flowers
per week
0
Countries where
we get our
flowers from
0
Number of plants
per week
0
Different
plant growers