Michel Zaremba is Business Process Manager at The Floral Connection. In this interview, he gives us an insight into his work and vision.
Michel joined The Floral Connection more or less by chance about nine years ago. His career began outside the floriculture industry when he worked at the Institute for Psychotrauma in Diemen during his studies.
Michel looks back: "In the marketing department, where an interim marketing manager was working, all the pieces fell into place. He was a great teacher, putting theory into practice, and that was a real eye-opener for me."
Career in floriculture
However, after graduating, he decided not to pursue a career in marketing, but rather the commercial side of the floriculture industry. "It was impressive to discover how much goes on before a bunch of flowers ends up in the supermarket; as a consumer you often don't realise that," says Michel. His responsibilities included everything that goes into a bouquet. "I was involved in purchasing, stock optimisation and process improvement," he continues. After this period, Michel took on the role of account manager at Greenex.
Changes during the Corona period
During the Corona period, he made a brief foray into an IT company, but after six months he returned to the familiar place in a new role as Business Process Manager. "It was an immediate good feeling to be back," says Michel. Much has changed in his personal life during the Corona period. His little daughter Liva was born and together with his wife Andrea he bought a newly built house in Waddinxveen, the place where Michel already enjoys living. The house is expected to be finished in November 2023.
Bridge builder and improver
Michel continues: "In my current role as Business Process Manager, I find satisfaction in improving and above all simplifying processes. Keep it simple, standardise as much as possible and use the tools available. I always say that I live on a 'pink cloud', because I have a very clear vision of where we need to go as a company.
Within Dutch Flower Group we can also share knowledge between the different companies and learn from each other. In my position, I act as a bridge between business operations and IT, which fits perfectly with my knowledge and experience and also makes me very happy".
With his keen vision and ability to bridge the gap between business operations and IT, Michel is a driving force at The Floral Connection. He inspires growth and adaptation in a changing world!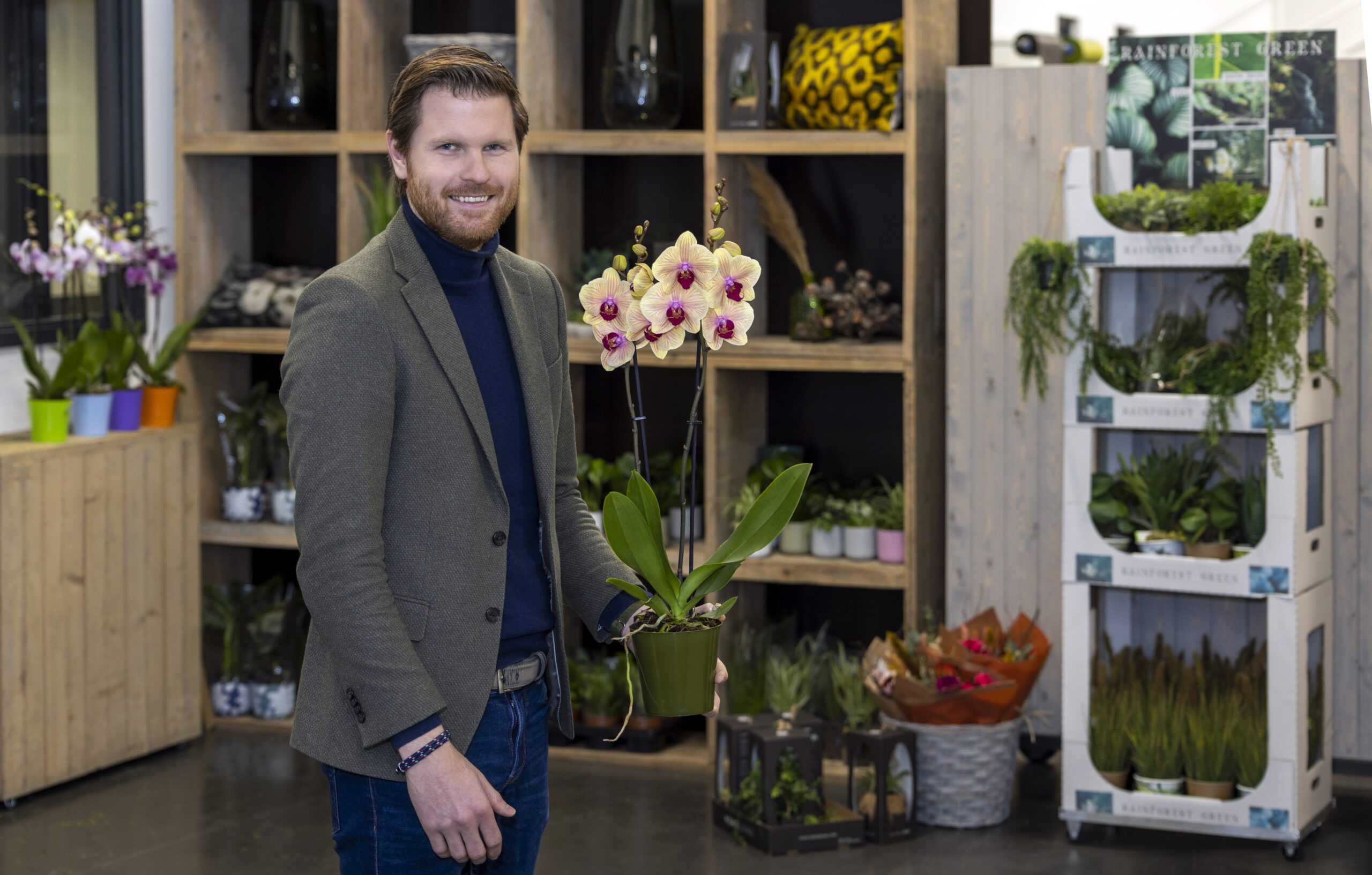 The latest news
Keen not to miss out on any of The Floral Connection's news? Check out all news items in our news overview.
News overview