Dutch Flower Group has been transporting flowers for many years via seafreight from her growers in countries like Colombia and Kenya. Last week the 10,000th container from our Columbia-based grower Flores El Capiro S.A. arrived in the Netherlands. Fully packed with products for our customers, from various DFG companies.
Our purchasers Daniëlle Oey and Debbie Rentenaar received this extra festive shipment on behalf of the DFG companies. This container has been given a unique look for this special occasion. As always, the flowers were of high quality.
Find out more? Read the full press release from DFG here.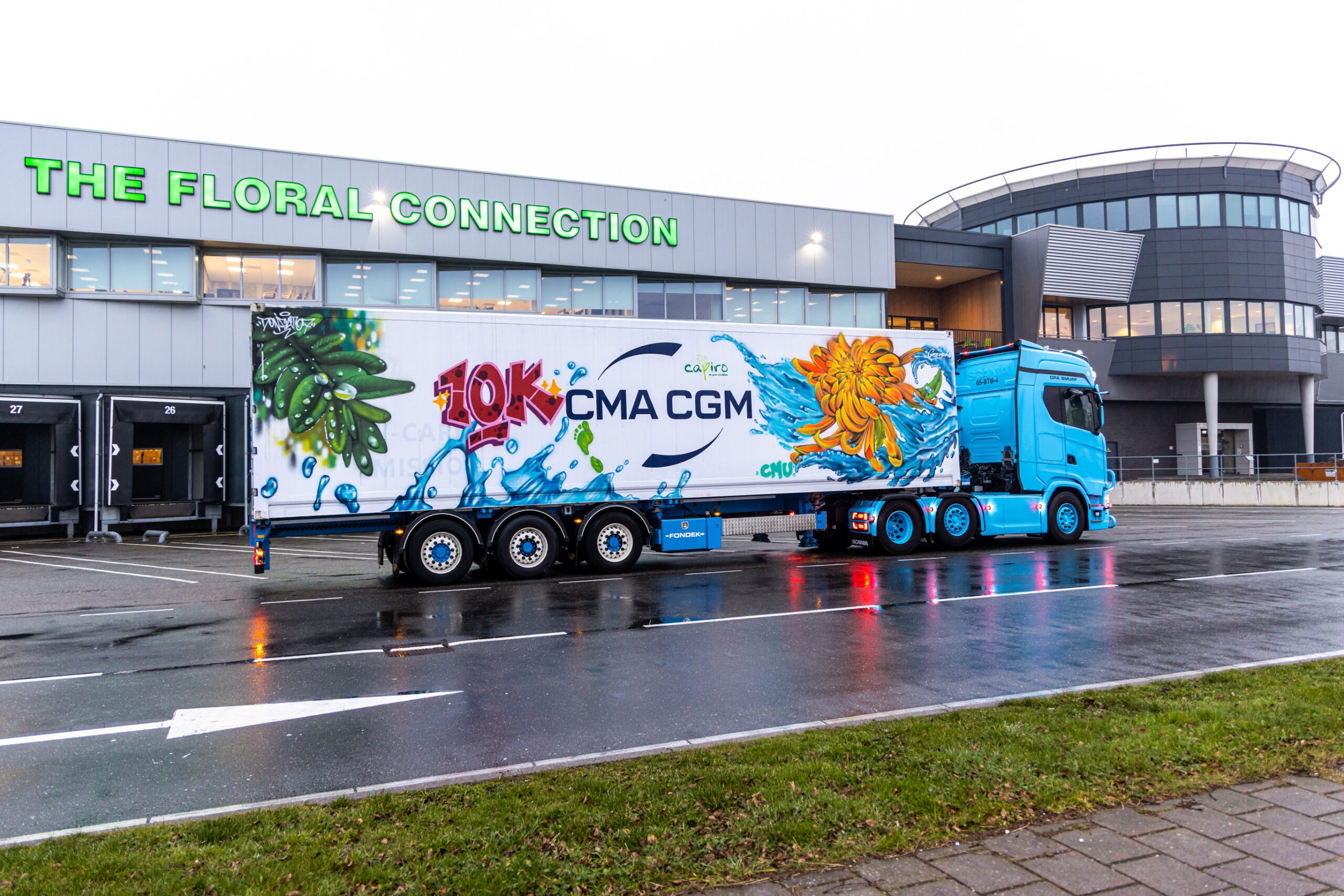 The latest news
Keen not to miss out on any of The Floral Connection's news? Check out all news items in our news overview.
News overview